Le Port de Plaisance
CAMPSITE IN BRITTANY WITH WATER PARK AND SWIMMING POOL IN THE FINISTÈRE AT BENODET
A veritable tropical paradise in South Finistère, our campsite's water park is made up of an indoor part, the Aquadôme XL, housing one of the largest covered swimming pools in Brittany, and an outdoor part, composed of several pools and water features.
The pool is accessible to disabled people, and a wheelchair is available on request.
A DREAM WATER PARK IN BÉNODET
Adults and children alike can enjoy the many features of our water complex: paradise lagoon, slides, bubble bath, paddling pool, swimming pools and much more.
The outdoor water park is ideal for enjoying the pleasures of water when the campsite is bathed in sunshine!
This outdoor area consists of three heated pools, open from mid-May. One is a 250 m² pool reserved for swimming, the other is a splash pool for the two outdoor slides, and the third is a paddling pool for toddlers.
Wide artificial beaches surround this area. Come and sunbathe in the shelter of lush vegetation in the south of Finistère!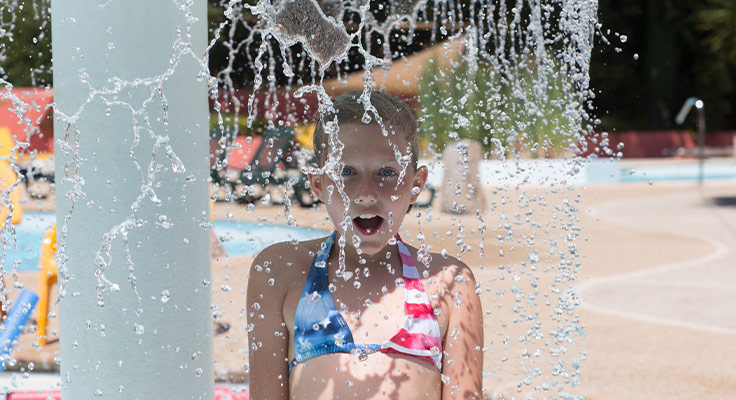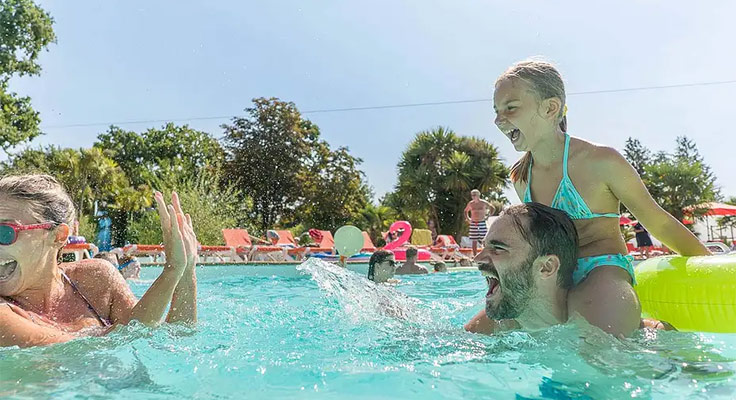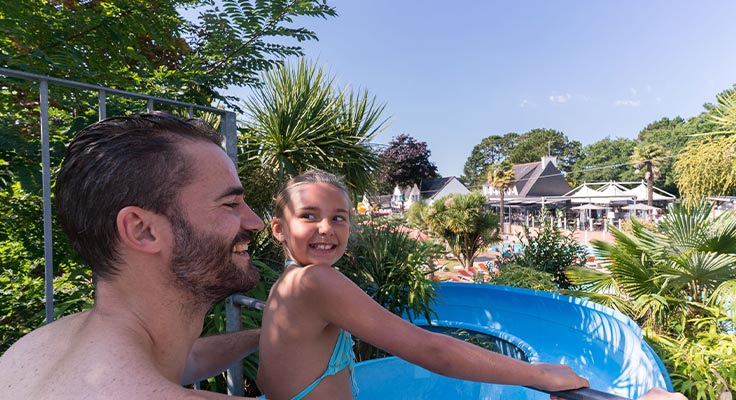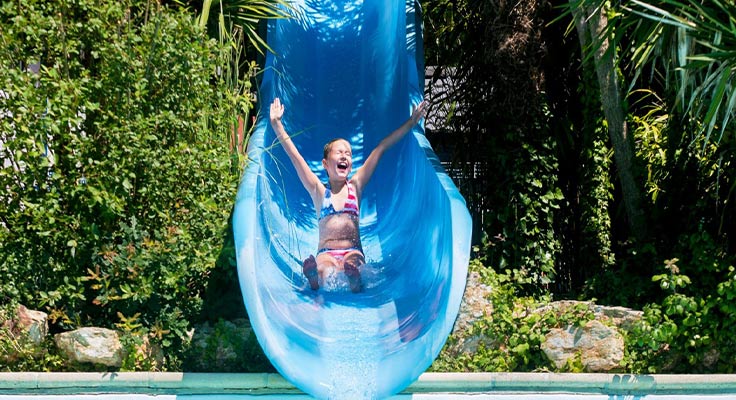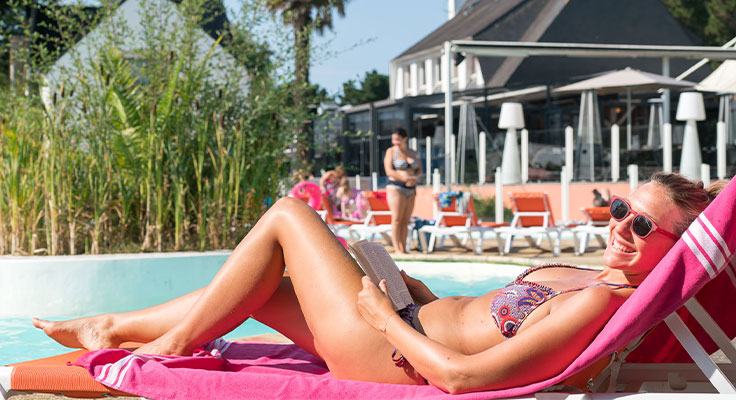 THE AQUADÔME XL: ONE OF THE LARGEST INDOOR POOLS IN BRITTANY
With the Aquadôme XL, Le Port de Plaisance has a big surprise in store for you! Open whatever the weather, the Aquadôme XL is a 1,000 m² covered space housing a 450 m² lagoon pool, fully heated, for swimming and playing with family or friends.
It also has a pool with games for the little ones, a two-lane flume, a tubular slide and artificial beaches with deckchairs for relaxing.
Exceptional vegetation, including tropical palms, can be found inside the Aquadôme XL.
Make way for water games and relaxation in all seasons at Le Port de Plaisance campsite!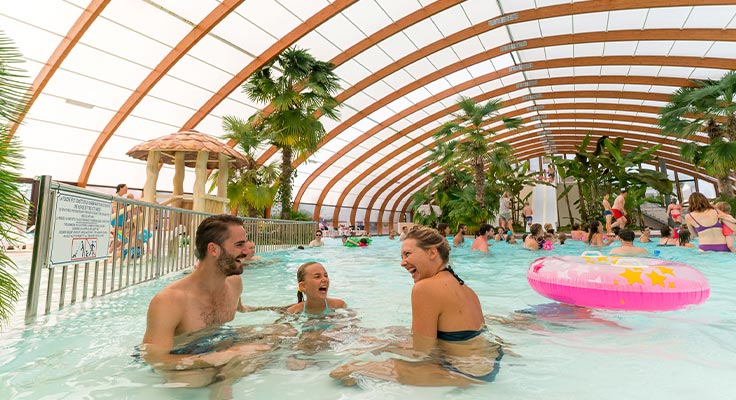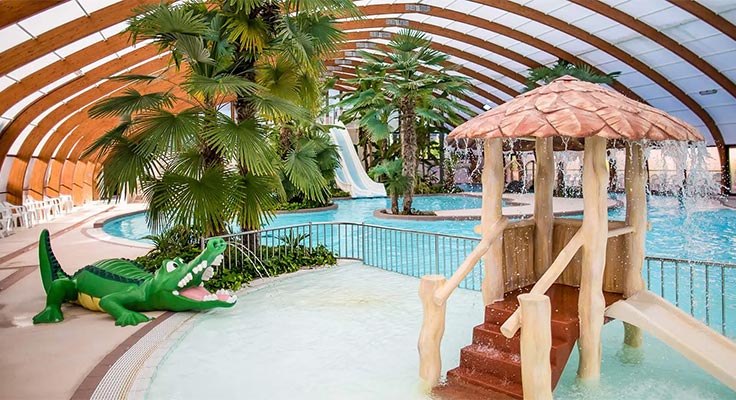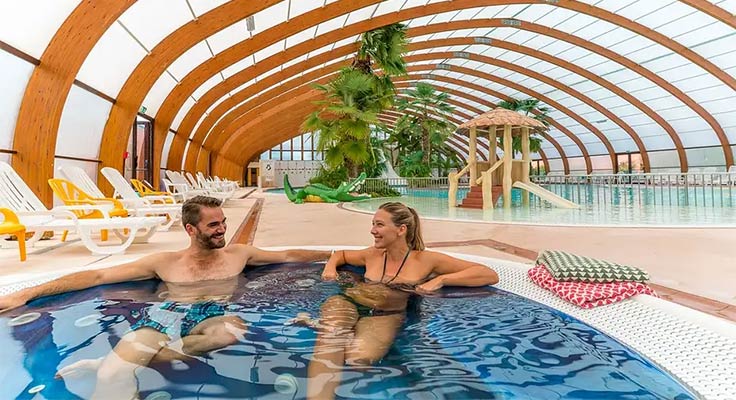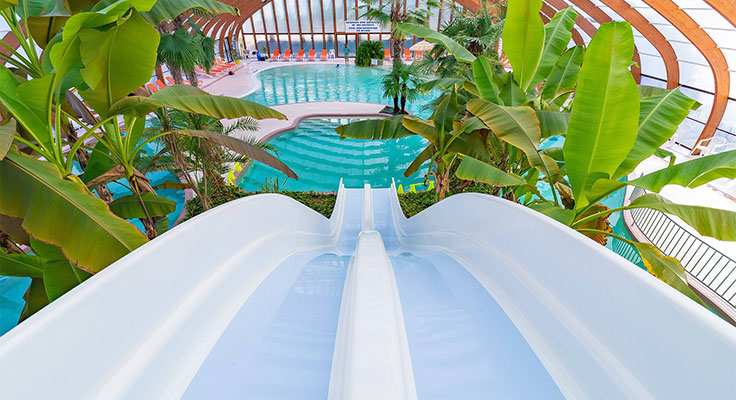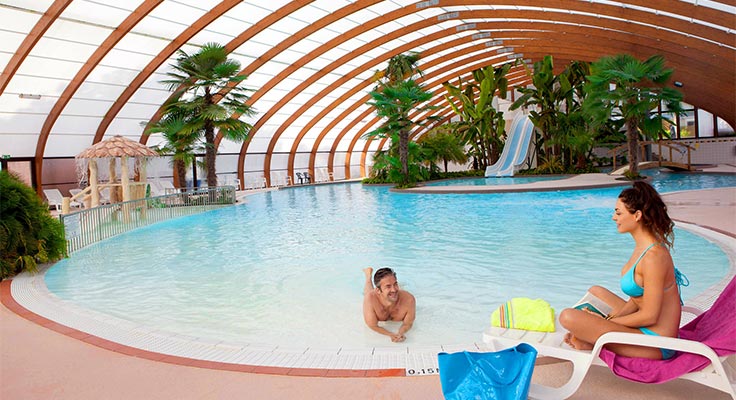 SPORTS ACTIVITIES FOR THE WHOLE FAMILY
It's possible to have fun while doing sport! Our entertainers challenge you to have a good time while toning your muscles in a friendly atmosphere. Find them near the pools for an aquafun session. Suitable for all levels and with no prerequisites, our aquafun and muscle building activities will brighten up your day!
Children also have the right to have fun. Swimming lessons are available by reservation. Available from 6 years old and above, these lessons are adapted to the level of each child. For more information, visit the campsite reception.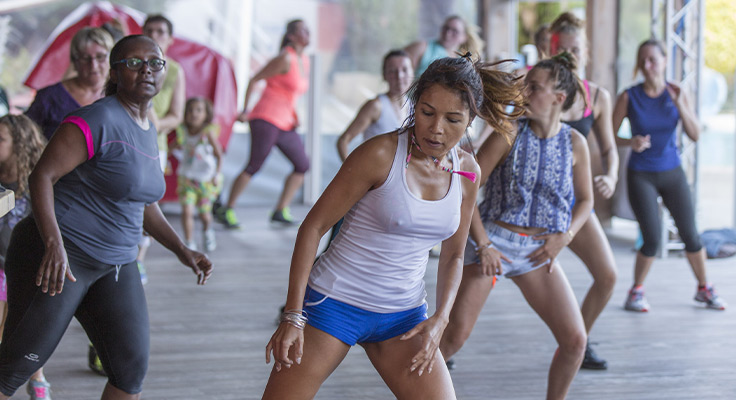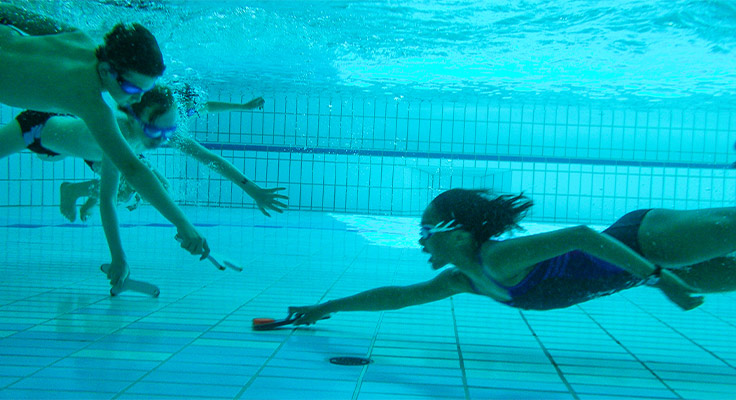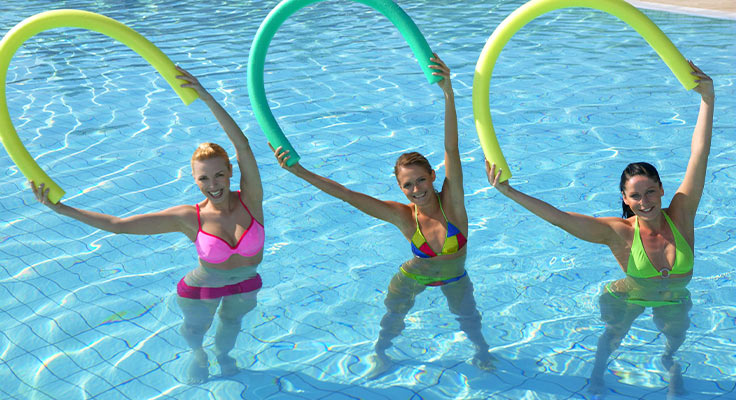 PRACTICAL INFORMATION
The water park at Le Port de Plaisance campsite is open all season, from the opening to the closing of the resort!
Open from 04/04 to 17/09
The indoor pool is heated all season and the outdoor pool from mid-May.
Wristbands must be worn to gain access to the water park.
Free admission from 10am to 7pm in low season, and from 10am to 8pm in July and August.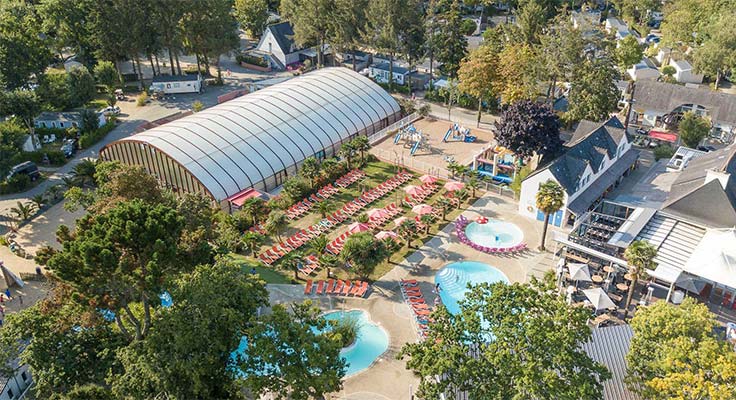 DISCOVER THE ACTIVITIES ON OFFER AT LE PORT DE PLAISANCE CAMPSITE