Le Port de Plaisance
CAMPSITE NEAR QUIMPER
Are you looking for a campsite in Quimper? Why not choose Le Port de Plaisance campsite? Our 5-star campsite is located 18 km south of Finistère, near one of the most charming seaside resorts of the Breton coast, Bénodet.
LE PORT DE PLAISANCE: A CAMPSITE NEAR QUIMPER
Situated at the mouth of the Odet river, Bénodet is a top resort for those wishing to stay around Quimper. The river that runs through the town and empties into the Atlantic at Bénodet, the Odet, is considered by many to be one of the most beautiful rivers in Brittany, and certainly in France. River shuttles operate between Bénodet and Quimper. By taking one of these shuttles, you can discover the magic of this coastal river and make a stop in Quimper.
If you are staying in our campsite near Quimper, you will be able to discover the wonders of this famous city in Finistère. Its historic centre is one of the jewels of Brittany. Here you can see beautiful half-timbered houses from the Middle Ages, a magnificent cathedral and some remains of the walled city.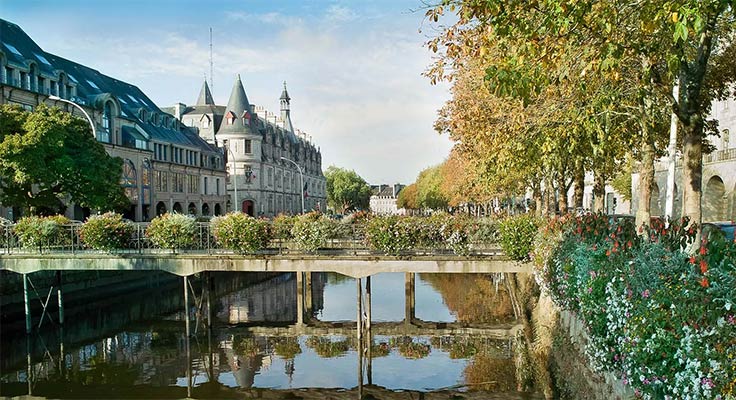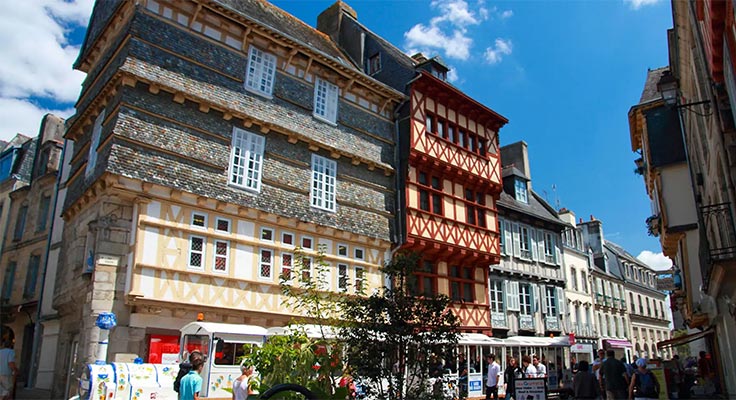 WHAT TO SEE IN QUIMPER ?
A city of nature and culture, Quimper is full of wonders to discover on your own, with family, friends or as a couple. Among the must-sees, don't miss the Domaine de l'Orangerie de Lanniron. Formerly the summer residence of the bishops of Quimper, the estate is now a haven of peace, ideal for a pleasant stroll. From the botanical park to fun activities for children aged 4 to 99, immerse yourself in the beauty of the place.
In order to visit the city in a different way, enjoy unusual and fun experiences with The Archi Kurieux. This life-size treasure hunt allows you to discover all the secrets of Quimper.
Is the weather turning? Visit the Earthenware Museum. With its 500 pieces, the museum's exhibition invites you to experience a journey through time. Throughout the visit, you will discover 300 years of history, art and beauty.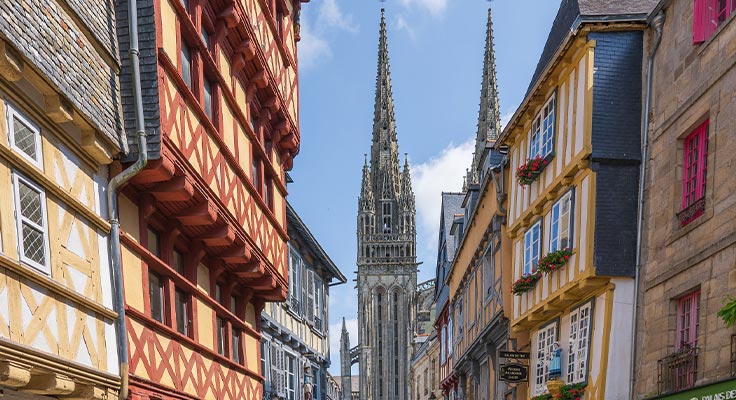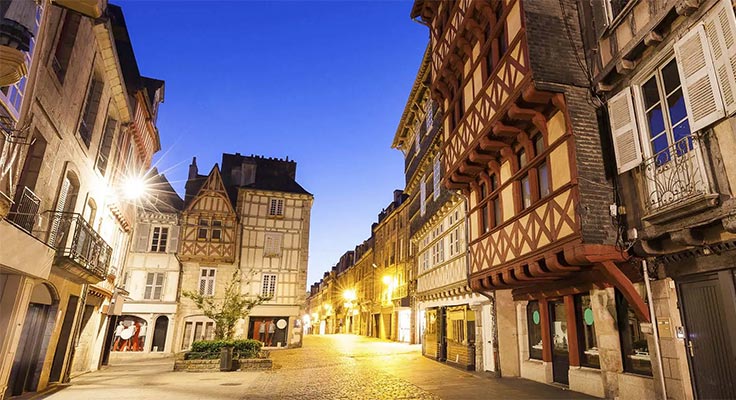 CULTURAL EVENTS in QUIMPER
Every year, Quimper vibrates to the rhythm of major cultural events. In addition to the many Fest-Noz (traditional Breton festivals with local music and dance) organised in and around the city, take advantage of the various events to immerse yourself in the local culture:
Cornouaille Festival: every year in July, more than 150 events and concerts are organised over the 4 days of the festival
Quimper Musical Weeks: in August, it's the Musical Weeks that offer you a musical journey without leaving the gardens of the bishop's palace
Pipe Festival: in December, meet at the Max Jacob theatre for this unmissable event.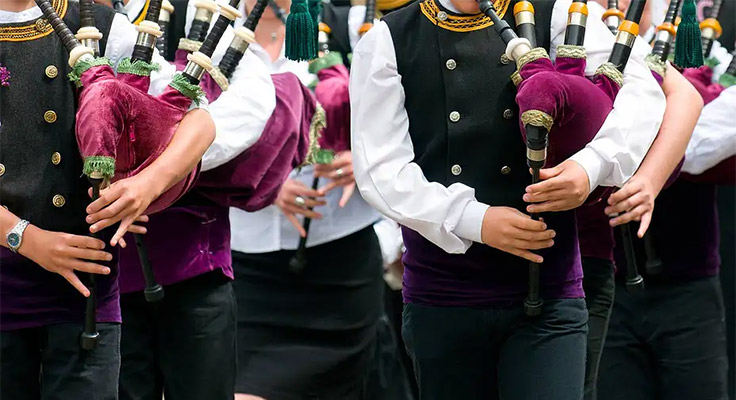 THE CULINARY SPECIALITIES OF QUIMPER
Although Breton crêpes and galettes are well known throughout the country, other culinary specialities will delight the taste buds of gourmets and gourmands. Take advantage of your stay near Quimper to enjoy a light Breton palet biscuit cooked with semi-salted butter. For a more substantial snack, the gâteau breton (large shortbread biscuit with butter) and the kouign amman(bread dough enriched with butter and sugar to make a cake) will leave no one unmoved.
Don't leave Quimper without biting into a java de Quimper. This small iced cake combines the consistency of a macaroon with the sweet taste of coffee.
Prefer something more savoury? The seafood platters and traditional fish preserves are part of the local gastronomy. More surprisingly, Finistère also produces cheese: tomme du Névet with nori seaweed, timanoix and chevrolait, which can be sampled without moderation.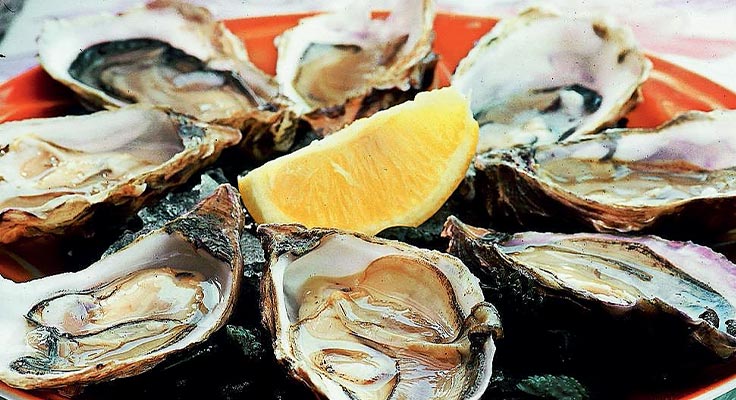 THE IDEAL CAMPSITE FOR A HOLIDAY IN QUIMPER
The Marvilla Parks Le Port de Plaisance campsite is definitely a first choice campsite for anyone wishing to spend their holiday in Quimper or its region. Just a few steps from Finistère, our resort combines many advantages, such as its vast choice of rental accommodation including luxurious, spacious and very well-equipped mobile homes.
On site, holidaymakers will also be able to take advantage of a multitude of services and a dynamic and motivated team. The resort's supermarket is open every day from 8am, selling fresh bread, pastries, local, national and international newspapers, as well as lots of everyday produce.
The campsite also has a restaurant, bar, takeaway service, Wi-Fi coverage throughout the site and a wide range of leisure facilities. Amongst these, you will be able to enjoy our amazing water park, with its huge indoor pool, the Aquadôme XL, its outdoor pools heated to 29°C, its paddling pool, etc.
During your holiday in our campsite in Quimper, you can also have fun on our adventure course, our zip line, our sports fields, bike and pedal go-kart hire, etc.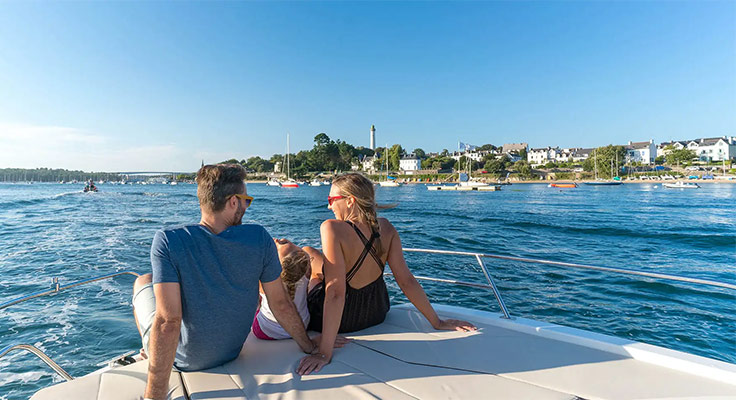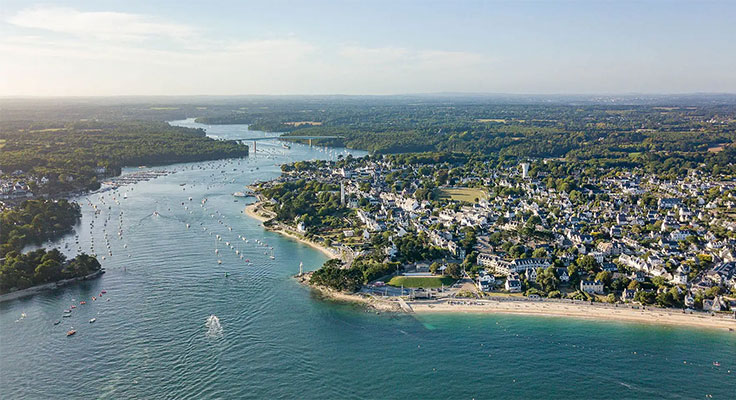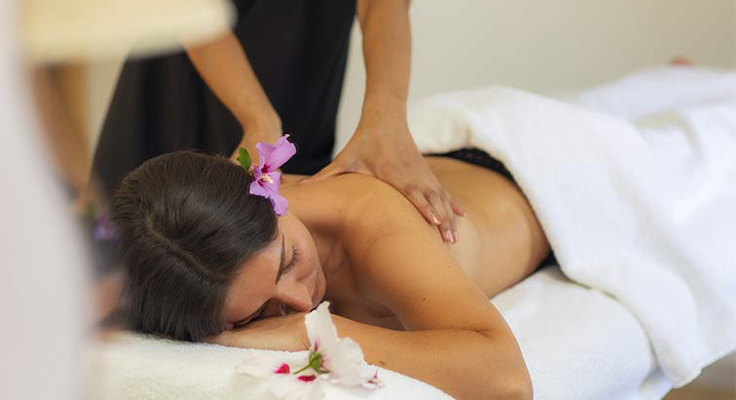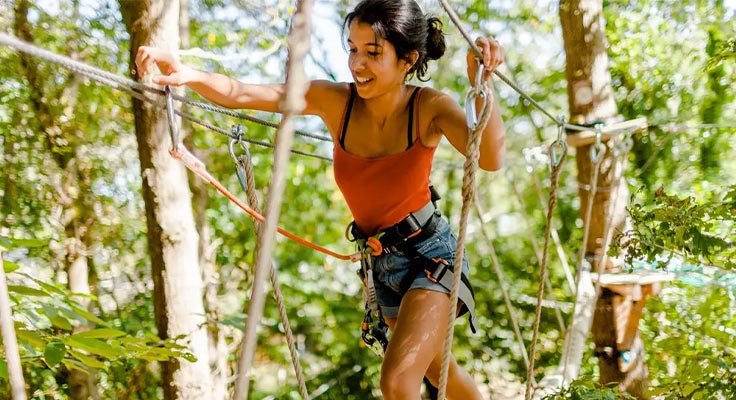 DISCOVER THE TOWN OF CONCARNEAU NEAR PORT DE PLAISANCE CAMPSITE