Le Port de Plaisance
CAMPSITE AROUND PONT AVEN
Explore Pont-Aven, located a few minutes from Bénodet and the Port de Plaisance campsite. Savour the riches that Brittany has to offer you during your holiday in this small town where art, nature and culture mingle!
PONT-AVEN: CROSSING THE AVEN
Who has never heard of Pont Aven? Brittany's most famous "Cité des peintres" is a 35-minute drive from Bénodet. The small town is situated on the banks of the Aven, which here takes the form of a tidal estuary and is the location of the last bridge over this coastal river before it reaches the sea.
An ideal destination for art and nature lovers to discover breathtaking scenery. Recharge your batteries in a relaxing setting of flowery banks, verdant nature and waterways,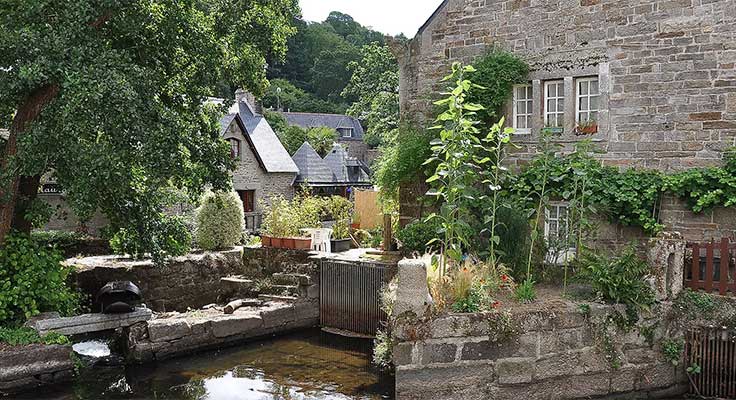 PONT-AVEN: HISTORY AND TRADITION
Pont-Aven has long been known as the "City of Mills". No less than fifteen water mills are still in operation today.
In addition to its historical heritage, indulge in the region's culinary specialities with a short detour to the Pont-Aven Market, another must-see, to discover local products such as galettes bretonnes and the kouign-amann.
And for a summer camping holiday among the flowers, you cannot miss the Fête des Fleurs d'Ajonc, the oldest folk festival in Brittany. Breton music, culture and dance are on display for a few days in August.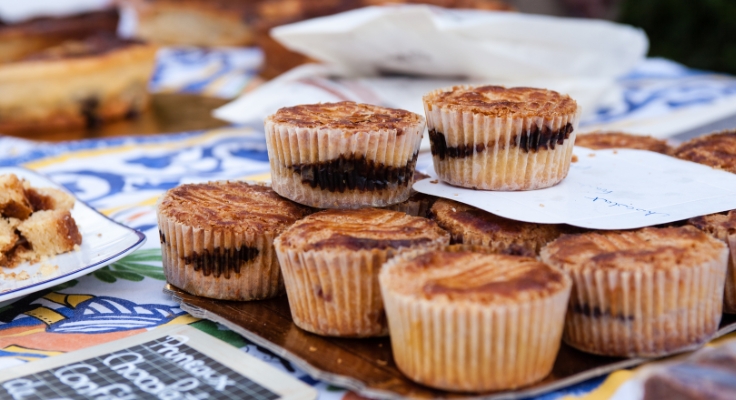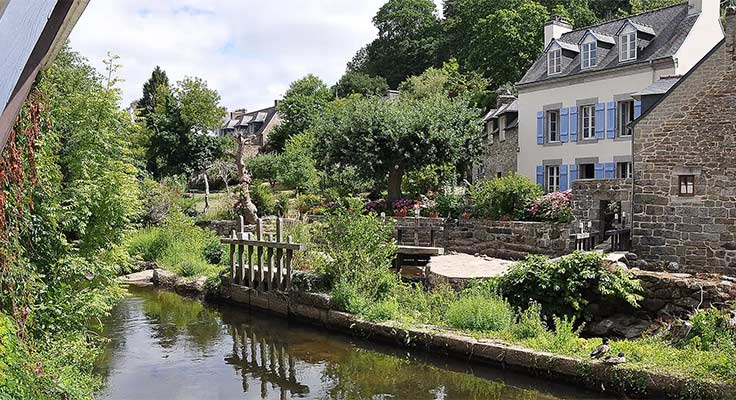 PONT-AVEN : THE CITY OF PAINTERS
Today, the city is best known for its connection to impressionism and post-impressionism through its many museums devoted to the art of painting. In the 19th century, the painter Gauguin himself initiated a group, the School of Pont Aven which brought together artists who regularly came to paint in Pont Aven.
If you love art, you will be enchanted by the musée des beaux-arts de Pont-Aven, dedicated to the Pont-Aven School. Also take the opportunity to visit Eugène Boudin's studio, where you can learn more about the Impressionist movement.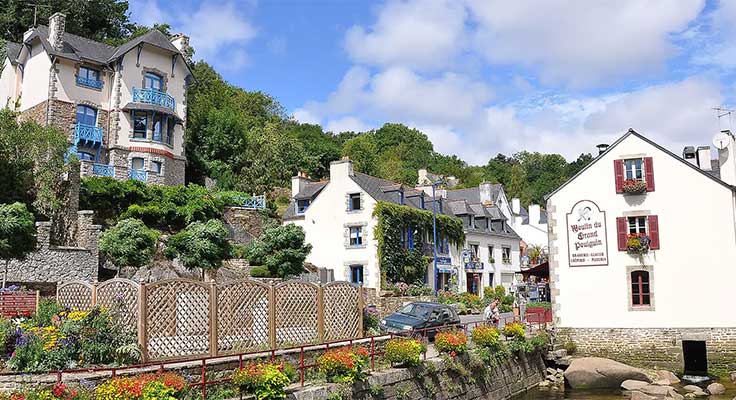 HOW TO GET TO LE PORT DE PLAISANCE CAMPSITE