Le Port de Plaisance
OUR SERVICES
At the 5-star Le Port de Plaisance campsite, our priority is you All year round, our team has only one objective: to help you have an exceptional holiday in Brittany. To make your life easier, our campsite offers a wide range of services.
The campsite has facilities accessible to people with reduced mobility, such as shared sanitary facilities (showers and WCs), a swimming pool and a bar.
GROCERY
With friends or family, take advantage of your shaded terrace to share a moment of pure happiness over a good meal or a sociable apéritif. To ensure that nothing is missing from your table, Le Port de Plaisance campsite has a grocery shop. You will find basic products as well as beach accessories and a newspaper point.
For a relaxed breakfast, our grocery shop opens at 8 am. Enjoying the first rays of sunshine, you can find fresh bread as well as delicious pastries.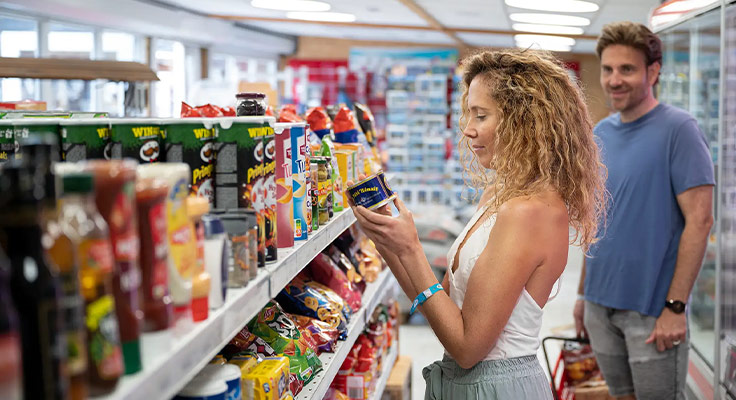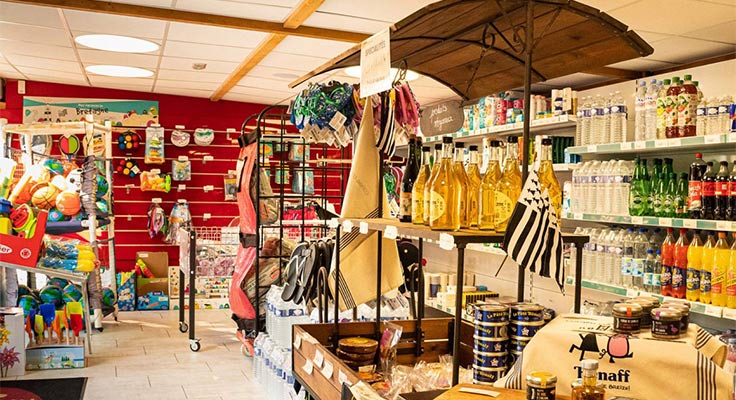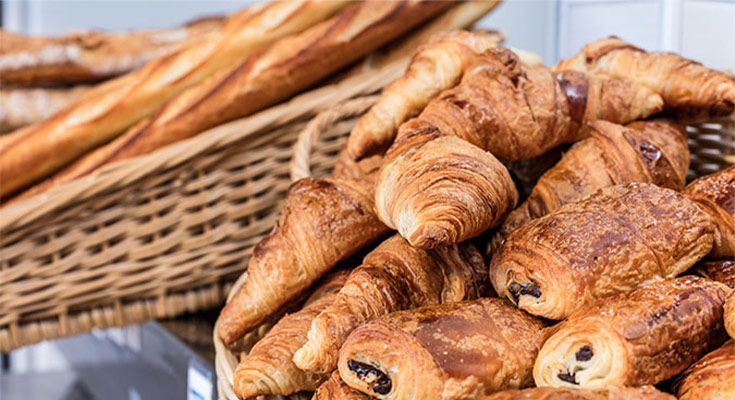 WIFI
Want to share your best photos of Brittany with your friends and family? Take advantage of the free Wi-Fi near the campsite reception. Le Port de Plaisance campsite offers free Wi-Fi access all day long. You can keep in touch with your friends, follow the news or send e-mails.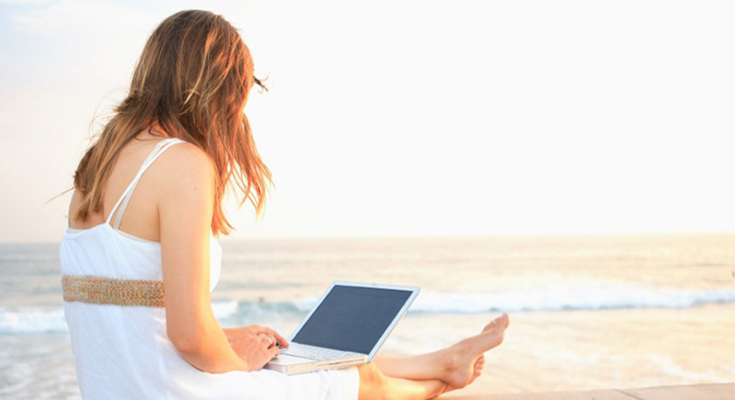 LAUNDRY
Couldn't take your entire wardrobe on holiday? No worries! In Brittany, the essentials are enough.
During your stay, you can easily wash your clothes in the campsite's laundry. Equipped with several washing machines and dryers, our laundry is accessible during the day.
Ironing facilities are also available on request from reception.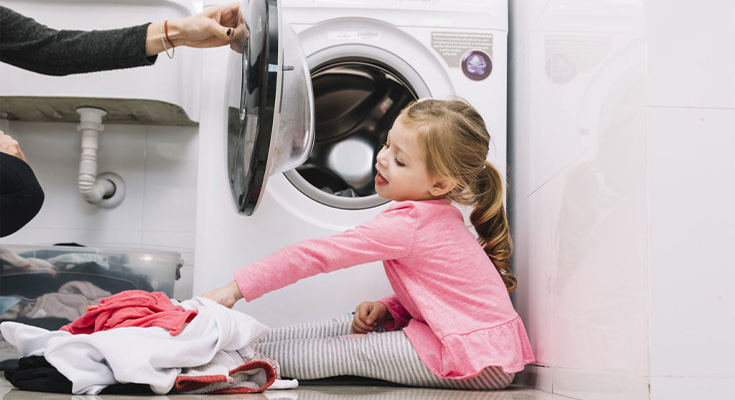 RENTAL SERVICES
Le Port de Plaisance campsite has all the facilities you need for your holiday. When you make your reservation or at any time during your stay, you can take advantage of our rental services at an additional cost:
Children's bikes: €9/day – €50/week. Deposit: €50
Adult bike (electric): 15€/day – 80€/week. Deposit: €400
Baby kit (high chair, cot, baby bath): €4.5/day
Household linen: sheets and towels from €17
For your convenience, we also offer a housekeeping package for €70 when you book or €95 directly on site.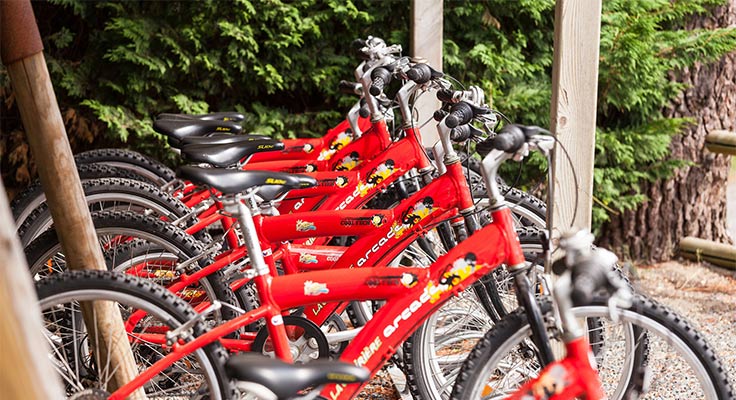 NEAR THE CAMPSITE
With an ideal location, Le Port de Plaisance campsite offers easy access to many services:
Market (Monday mornings): 1.4 km
Service station: 600 m
Supermarket: 600 m
Chemist's: 1.2 km
Doctor's surgery: 1.4 km
Nightclub: 13 km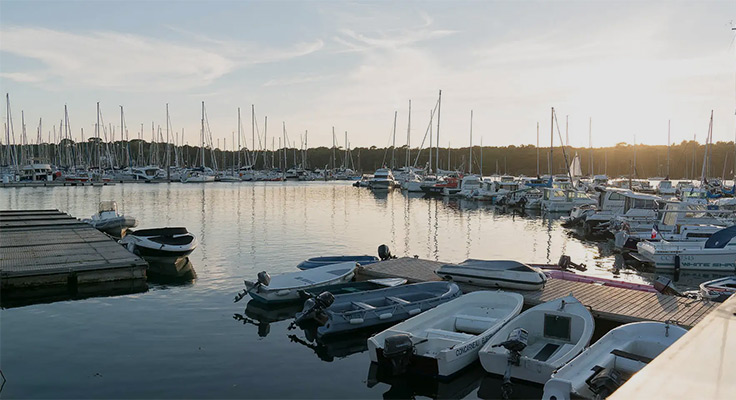 MARKETS NEAR BÉNODET
Every day of the week, take your wicker basket and go and meet the local producers. On the market stalls in Brittany, you will find ready-made products, perfect for concocting good home-made dishes.
Daytime markets:
Bénodet: Monday morning
Douarnenez: Monday to Sunday morning, except Tuesday
Concarneau: Monday and Friday morning
Ergué Gabéric: organic market on Wednesday morning
Nighttime markets:
Douarnenez: Tuesdays from 5 to 9:30 p.m. in July and August
Locronan: Thursdays from 7pm from the end of July until the end of August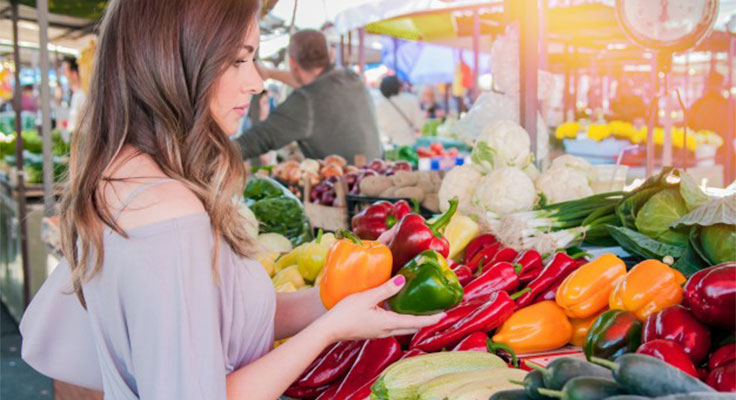 DISCOVER THE RESTAURANT AREA OF LE PORT DE PLAISANCE CAMPSITE