Le Port de Plaisance
ACCRO BAT' TREETOP ROPES PARK
Awaken your inner adventurer at Accro Bat' park. With treetop rope courses suitable from the age of 2, Accro Bat' adventure park is one of the must-do activities in Bénodet.
.
AN ADVENTURE PARK FOR THE WHOLE FAMILY
Enjoy thrills and laughter with the family with our partner "Accro Bat". The adventure park located 300 m from Le Port de Plaisance campsite will delight all adventurers at heart.
During your stay in Bénodet, treat yourself to a treetop rope course. Choose one of our four adventure packages and reach for the sky. Nets, monkey bridges, zip lines and platforms for all ages await you in a green park.
Accro Bat also welcomes you for a Laser Game outdoors (booking required).
Want to celebrate a birthday, have a party with friends or enjoy an afternoon with a small group? Tell us about your project at +33 (0)2 90 41 30 35. Our park welcomes groups from 15 people and more (booking required).
ⓒ Parc Accro Bat / ⓒ Gabin Muairon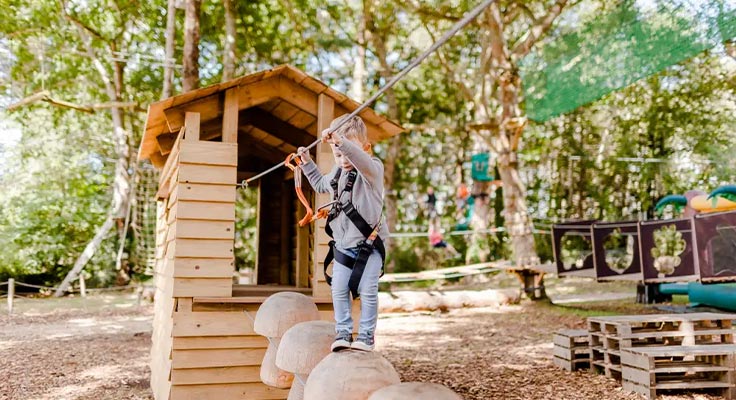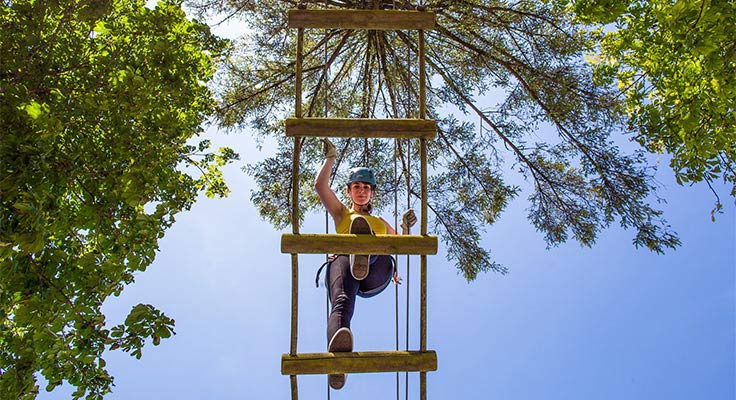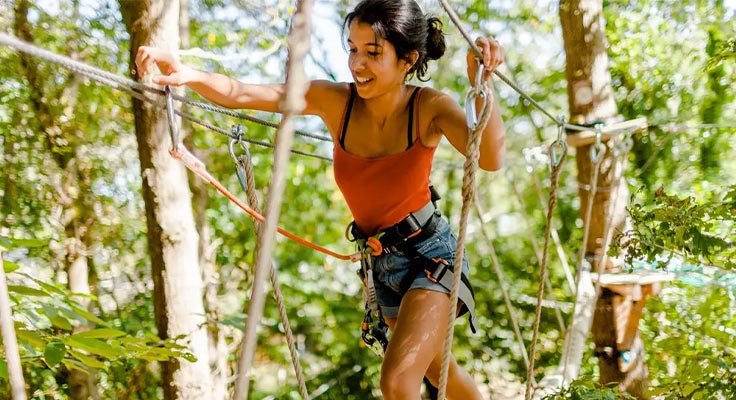 PRICES & PRACTICAL INFORMATION
Prepare for your trip to the park with this practical information.
Don't forget: guests at Le Port de Plaisance campsite are entitled to a 10% discount on the park entrance. Get it while you can!
Pitchoun (2-5 years): €8
Kids (6-7 years): €12
Junior (8-9 years): €15
Teens (10 years and over): €18
Adults (adult from 12 years old. Unlimited duration): €21
10% discount on the treetop ropes course for customers Le Port de Plaisance campsite
ⓒ Parc Accro Bat / ⓒ Gabin Muairon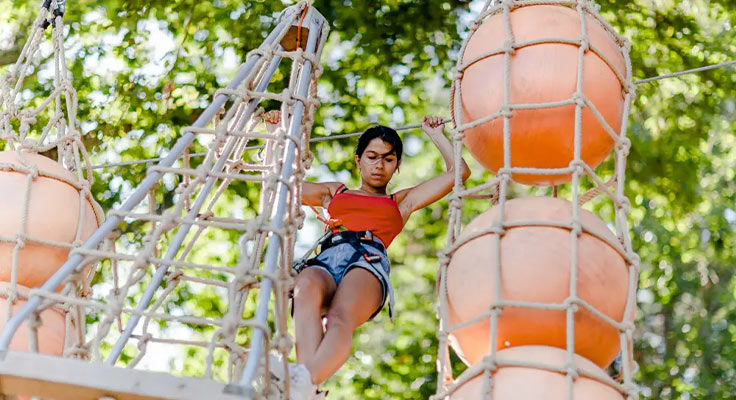 DISCOVER THE WATER PARK AT LE PORT DE PLAISANCE CAMPSITE