Le Port de Plaisance
CAMPING AROUND CONCARNEAU
Explore the charming seaside resort of Concarneau for a seaside holiday in the Finistère, conceniently located just half an hour from the Port de Plaisance campsite.
A FISHING AND LEISURE PORT IN BRITTANY
Concarneau is one of the must-see tourist destinations in the Finistère region. One of the most visited towns in Brittany, the whole family will be charmed by it!

The town offers a wide range of water sports and beach activities. There are many boats to admire in the marina and the quays opposite the town's ramparts. And for a relaxing afternoon, what could be better than a beautiful fine sandy beach from which to admire the Atlantic Ocean before returning to take advantage of your camp site!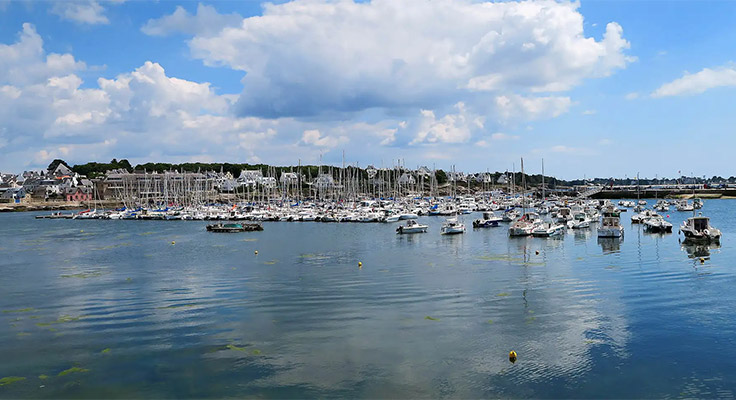 A WALLED CITY
Concarneau is also known by the name of Ville Close, a name given to the oldest part of the town because of its surrounding ramparts. These ramparts have now been classified as historical monuments and are the emblem of the town. The town is like a fortified island set in the middle of one of the region's most beautiful bays. At the top of the ramparts, from the walkway, it is possible to observe the round trips of coastal or deep-sea fishing trawlers that come and go according to the tides.
After a visit to the walled city, a little trip to the château de Keriolet is a must! Up above and just 5 mins from the city centre, explore the history and neo-gothic architecture of a castle that sits in a natural landscape.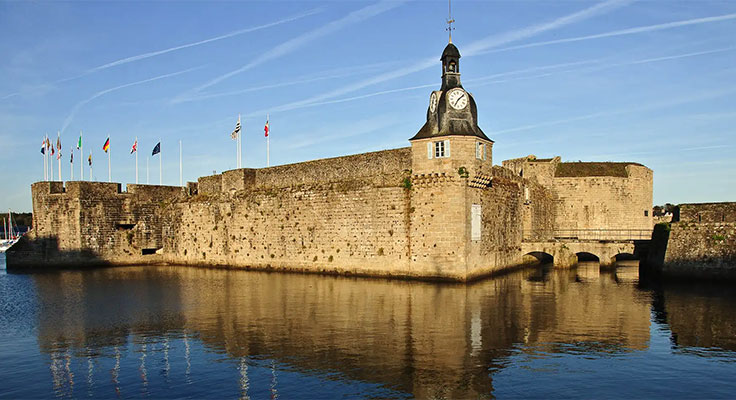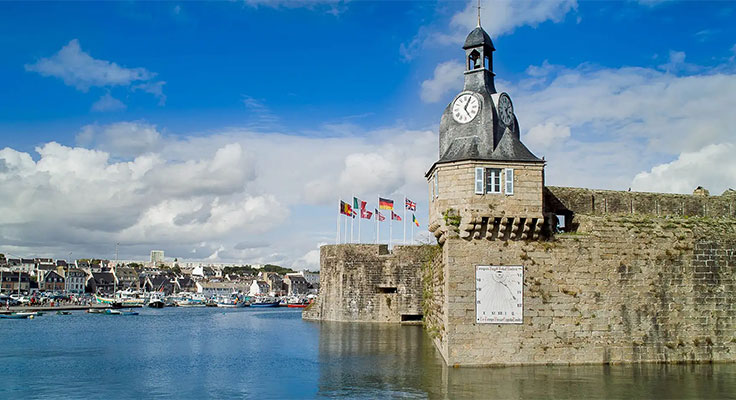 CONCARNEAU'S MUST-SEES
Concarneau offers many activities for all ages, making it a fantastic tourist destination.
Known for its festivals and celebrations, enjoy the Fête de la Mer and the Festival de la Mer, which attract thousands of visitors each year.
Thebeach of Kerléven, an expanse of fine sand ideal for relaxing and enjoying the sun at the Forêt-Fouesnant,15 mins from Concarneau, will take your camping holiday to another level for worshippers of the sea and fine sandy beaches.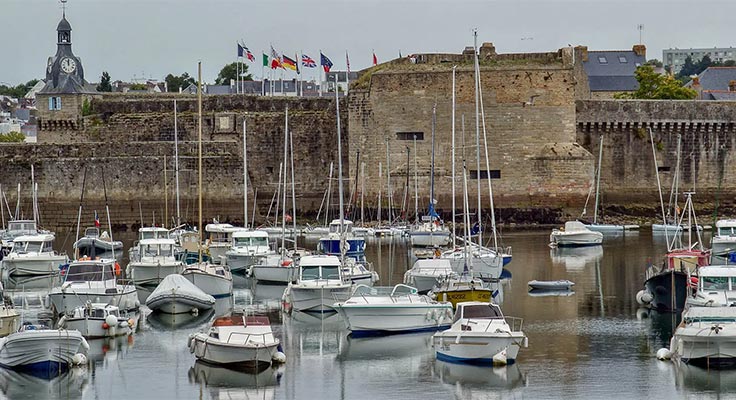 DISCOVER THE TOWN OF PONT-AVEN NEAR BENODET