Le Port de Plaisance
DAYTIME SPORTS AND ACTIVITIES
Within or near our campsite in Bénodet, you can take part in many fun games and sports activities organised by our entertainment team! For you, your children or the whole family, take advantage of Le Port de Plaisance's facilities on site to enjoy sports and leisure activities.
ACTIVITIES FOR EVERYONE
In addition to the water park and the children's playgrounds, there are many leisure facilities on the campsite-village for the whole family.
Every Sunday, a welcome drink is organised by our entertainment team. This warm and friendly event is an opportunity to meet the whole entertainment team and to discover our programme of activities and our play and sports facilities:
Our partner Accro Bat': treetop rope course, climbing wall and outdoor laser game
Pool
Arcade games
Bouncy castle
Basketball and table tennis tournament
Water games for the whole family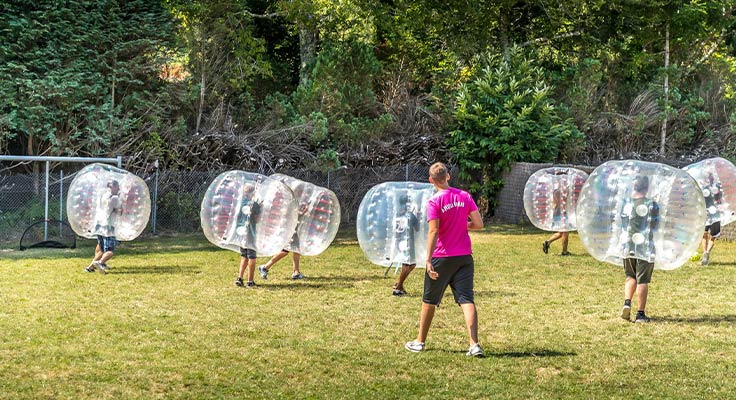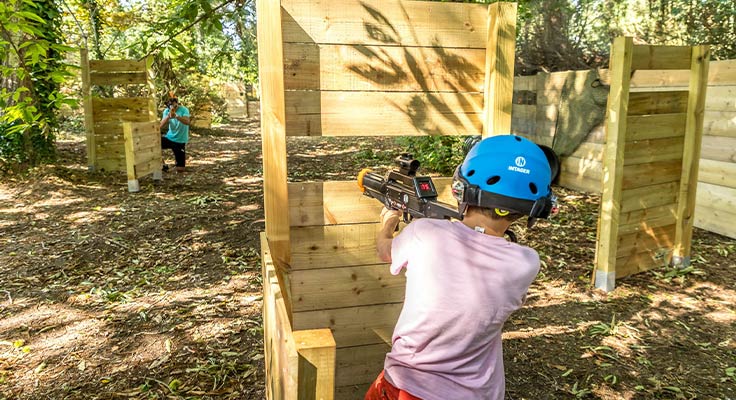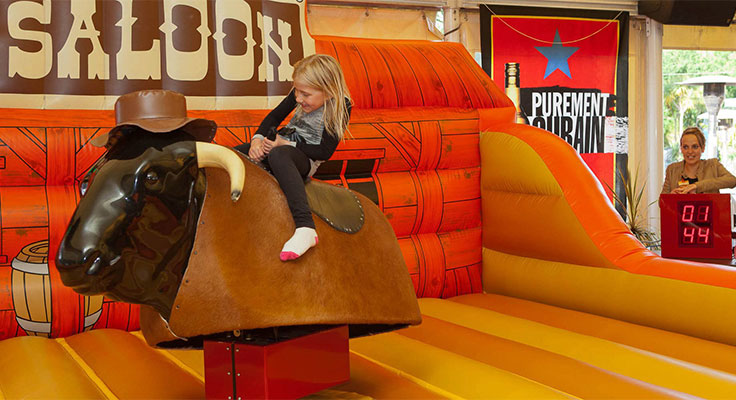 DAYTIME ACTIVITIES AND ENTERTAINMENT
Create the activity programme of your dreams at Le Port de Plaisance campsite. In addition to walks, swimming or enjoying a lazy day, take part in the numerous activities on offer from our entertainment team. Wake up your muscles and tone your body, first thing in the morning. On the boules court or the multi-sports fields, try to become the future champion of the campsite!
On land or in the water, alone or with friends, enjoy the daytime entertainment organised just for you:
Swimming lessons
Fitness and stretching classes
Sports tournaments
Water aerobics classes
Bubble football
Finally, sailing, windsurfing and surfing courses await you near the resort.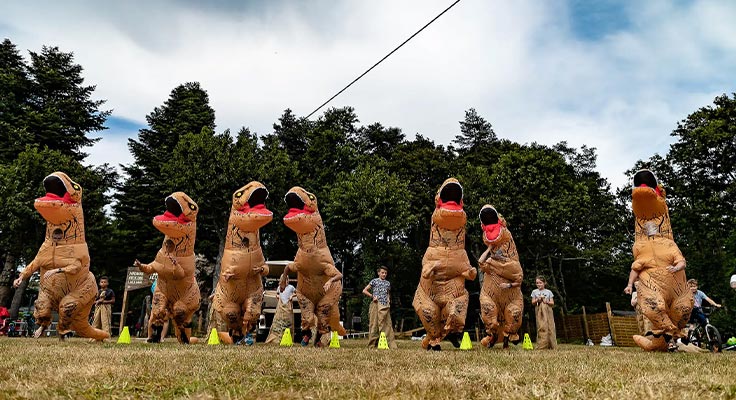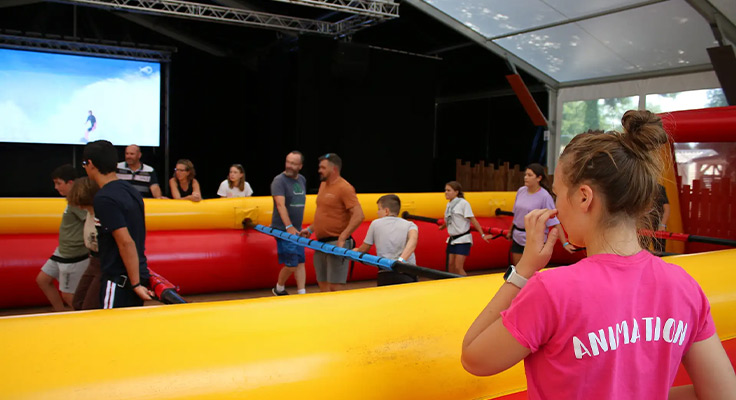 SPORT AT THE CAMPING: ALL OUR FACILITIES
Away from the hassles of everyday life, holidays are the ideal opportunity to take care of yourself. Whatever your age or physical condition, the many sports facilities at our campsite guarantee a pleasant time together:
Fitness/weight room and outdoor fitness area
Table tennis tables
Multi-sport and beach volleyball courts
Boules court
Bike and pedal go-kart rentals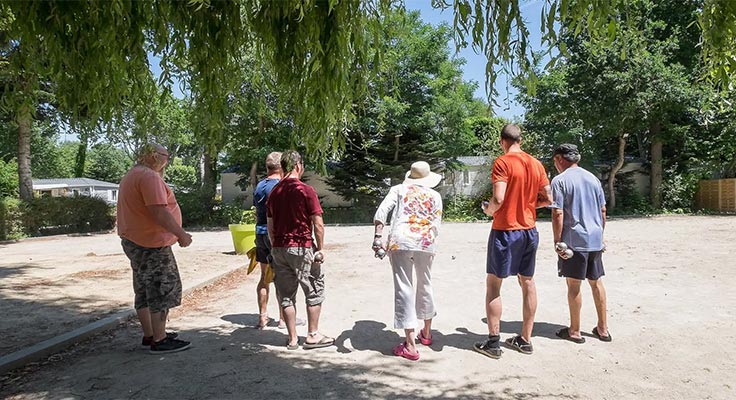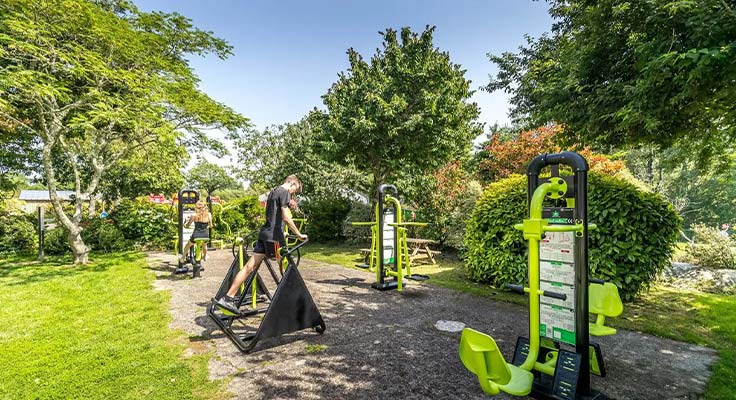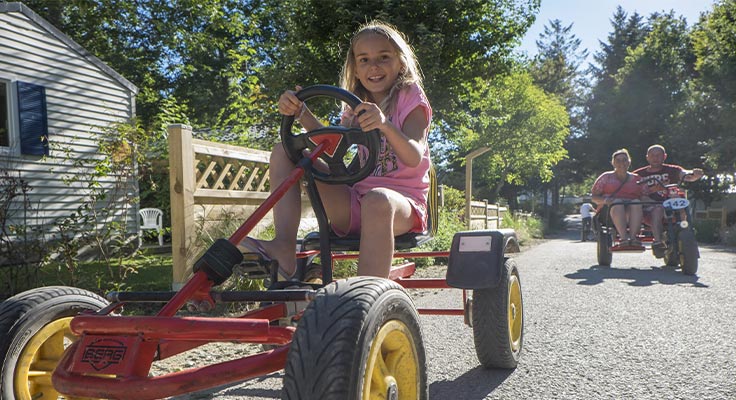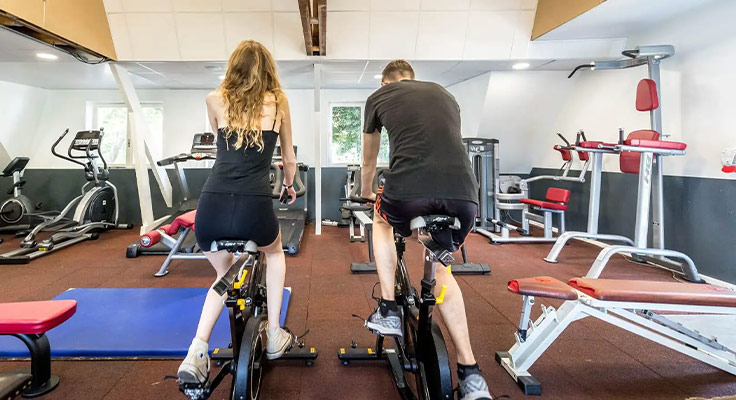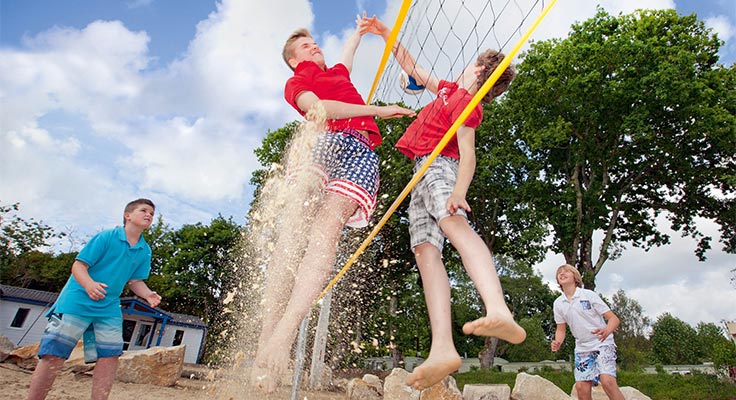 DISCOVER THE EVENING ENTERTAINMENT AT LE PORT DE PLAISANCE CAMPSITE